Strandhill Community First Responders.
In an emergency always dial 112 / 999 and ask for AMBULANCE
Strandhill Community First Responders are volunteers with the goal of reducing the number of people who die from cardiac arrest in Ireland every year.
The Group cover the Coolera Peninsula an Area of  7Km radius around Strandhill and Coney Island.
In relation to cardiac arrest where the patient's heart has stopped pumping blood around the body the following sequence of events is known as the
Chain of Survival
Early Access (to activate the emergency services)
Early Basic Life Support (CPR Cardiopulmonary Resuscitation)
Early Defibrillation (an electric shock to restart the heart)
Early Advanced Care (paramedic intervention)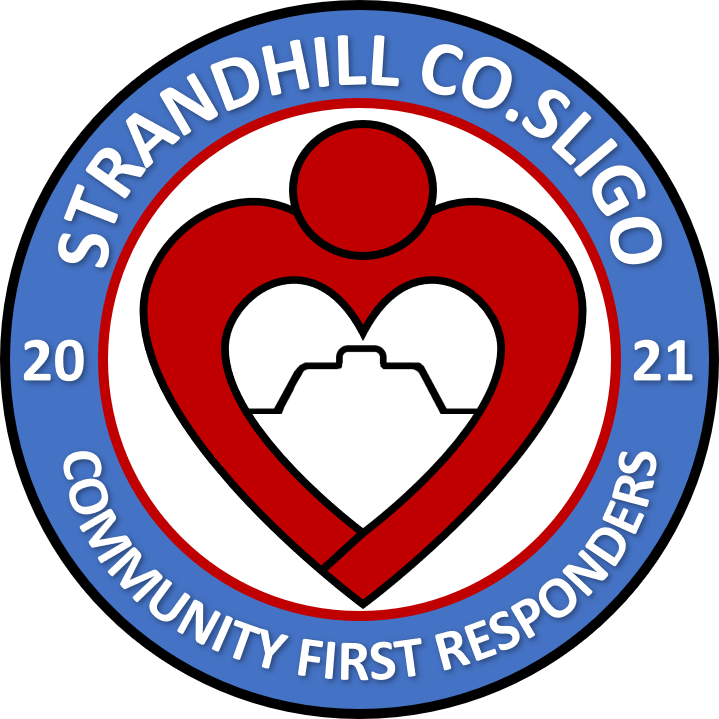 The more links of the chain the patient receives, greatly improves their chance of survival following a cardiac arrest
Strandhill Community First Responders are an integral and valued link in the Chain of Survival as they can provide essential treatments in those crucial first few minutes prior to the arrival of the National Ambulance Service.
It is important to note that no First Responder Scheme is not intended to replace emergency medical services provision, but rather to complement and enhance existing services, in line with the relevant national standards.
Public Access Defibrillators on the Coolera Peninsula
Public Access Defibrillators on Coney Island